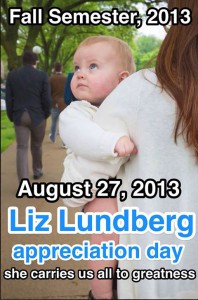 In this appreciative episode of the hellyeah! show, we discuss the Chrome Barrage bag, VISA fraud, Steve Ballmer's fond farewell, "selfies", a clueless Quebec hotel, wireless service plans, newspaper DNS security, sophisticated phishing attacks, Parallels Access, Netflix originals, The Last of Us, voice acting, Payday 2, and the Nintendo 2DS.
Emory's stuff
Chrome Barrage

Tuesday was Liz Appreciation Day

My VISA card got ganked somehow and I can't figure out how

There is no hope for any of us.
Alan's stuff
Divekick!

"Alan FM" on Rdio
internet & news
Buh-bye Ballmer

Selfie in the OED

Quebec hotel sues a guy for a review mentioning their bedbugs

Wall Street Journal's Wireless Service Calculator!
privacy & hygiene
Newspapers getting popped

Pintrest and Stumbleupon patch flaws that leaked email addresses of users
gear
Parallels "Access" is a desktop-to-iPad service
entertainment
via the hellyeah! show » Podcast http://show.hellyeah.com/2013/08/30/3×07-hellyeah-show-ballmer-hardly-knew-er/