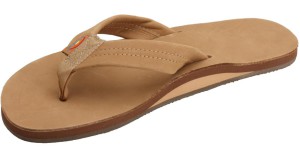 In this foxy episode of the hellyeah! show, we discuss website re-architecting, Emory's new photography project, sandals(!), GTA V, eyewear, Editorially, Dispatch, AVG Privacy Fix and Epic Browser, and the new iPhone 5C/S.
Emory's stuff
a new due vigilance website
web re-org!
wordpress performance is giving me a headache on http://kvet.ch
how is it every other wordpress site i have is so much faster? boo.
possible culprit: amazon s3
incumbent.org newly rejekylled
Photography project: Mona Lisa's Smile
Alan's stuff
Segments
Save Money
Eyeglasses by Warby Parker
Frames are very expensive
Warby Parker sells them on the web
Free home try-on service!
internet & news
Editorially (web)
Dispatch for iOS is excellent at email triage
privacy & hygiene
AVG PrivacyFix for Google Chrome (Requested)
Epic Browser
gear
iPhone 5C|S
iPhone 5C: a colorful iPhone in step with the iPhone 5
iPhone 5S: a high-rent enhanced iPhone with biometrics, enhanced features, baller processor and awesome camera. iOS on a 64bit platform
64bit A7
2x GPU, 2x CPU
OpenGL 3 = Awesome 3D performance
M7 co-processor for handling physical environment events, driving/walking switching, smarts to know when you are idle and don't need to chat to the network as often
Camera
bigger sensor, bigger pixels
ƒ2.2 aperture
burst mode and slo-mo video
really smart color flash
via the hellyeah! show » Podcast